Wairarapa Economic Development Strategy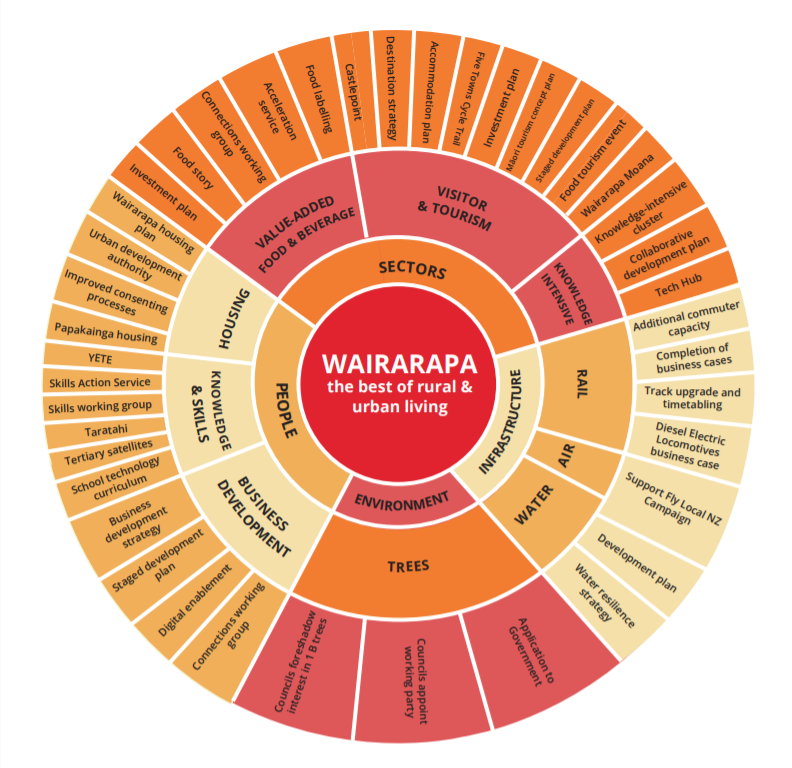 Wairarapa is our region, our people and our future. Change is taking place and we want to be in control of that change, and we want to be sure that those who find it difficult to keep up are not forgotten.
Wairarapa Economic Development Strategy [WEDS] was developed to maintain momentum in the region's economy and plan for a future which allows for growth. Our region's three mayors are all on the WEDS Governance Group, chaired by Dame Margaret Bazley, which aims to establish, extend, improve and upscale small businesses and the primary sector in the key focus areas, including added-value food and beverage, visitor and tourism and the knowledge economy. Each mayor is responsible for one of those three key sectors in this regionwide approach.Greater Wellington Regional Council chair, Chris Laidlaw, along with business and iwi leaders also help make up the Governance Group.
WEDS has come a long way since its launch in November 2018. It secured funding for a programme manager, Marie-Claire Andrews, who works under WREDA and facilitates the various groups behind WEDS and helps move projects forward. In 2019, WEDS supported a number of significant applications to the Provincial Growth Fund which will benefit our region in different ways. For more information about the strategy and how it is being put to action, visit the WEDS Facebook page or www.growwairarapa.nz