Senior Person of the year judges Masterton Mayor Lyn Patterson, Carterton Mayor Greg Lang and South Wairarapa Mayor Alex Beijen decided on the Senior Person of the Year. This was made very difficult by the very high calibre of finalists, each deserving recognition for their voluntary service to the community.
Winner: Lesley Hurst
Lesley has been a committed volunteer for many years – Age Concern, Wellington Free Ambulance and many more organisations. Her very active involvement in the community, care and concern for people especially our seniors, made her a standout candidate. She is passionate about people with low mobility or dementia highlighted by her work with the Wairarapa Care Network. Lesley is someone who has a strong focus on community and wellbeing and this is very evident in her voluntary service to the community.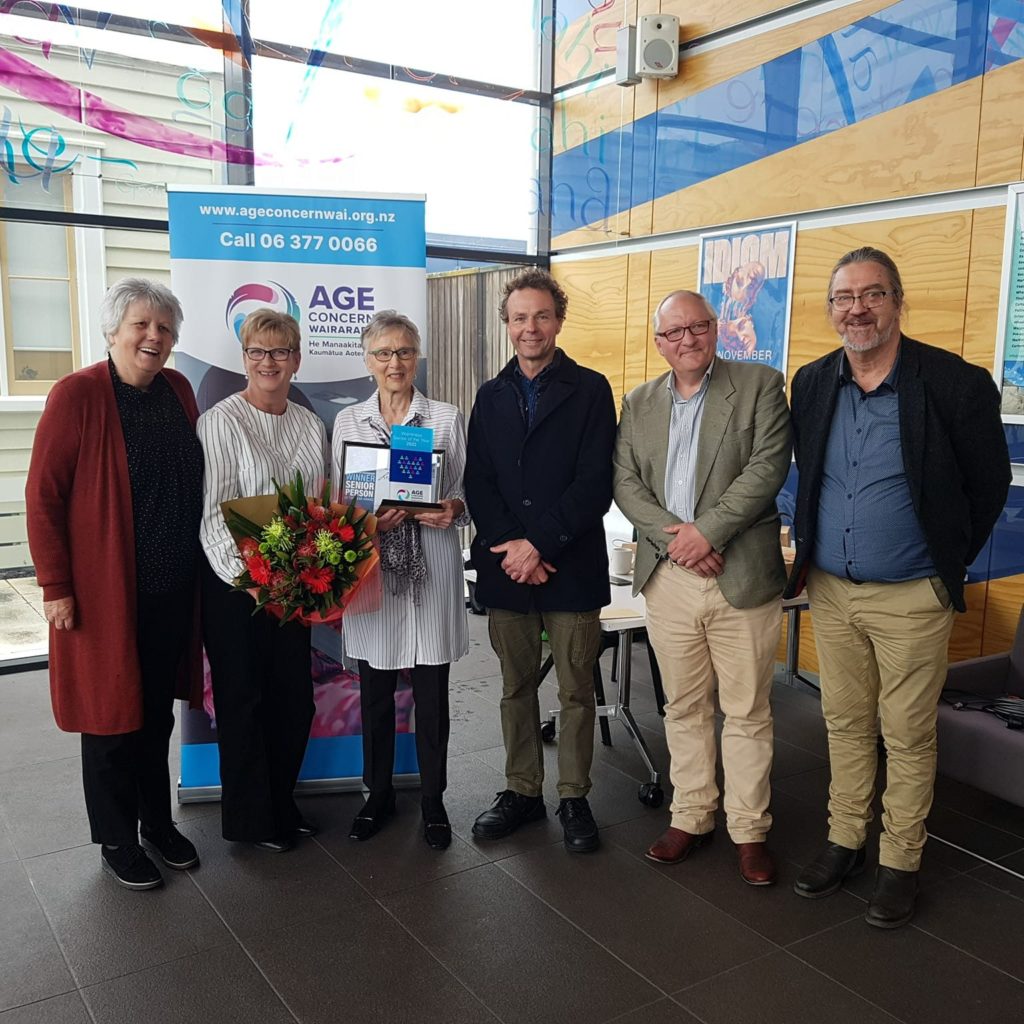 First Runner Up: Luther Toloa
Luther is well known for his voluntary work in the community. He is a founding member of the Pasifika o Wairarapa Trust, set up during Covid to address social disparity and the lack of services for Pasifika. He facilitated communication with DHB to encourage culturally appropriate engagement and increase of vaccinations amongst Pasifika. He was a strong advocate for the new netball facility in Colombo road.
Second Runner Up: Frances Reiri-Smith
Lovingly known as Nanny Frances, has worked tirelessly in the community and for Maori. Some of her work has included membership of Te Pae Oranga (Iwi justice Panel), Wairarapa Women's Welfare league, Kuia Carterton District Council, support to Māori Mental Health Tautoko Ora Wananga, strong advocacy of Te Reo Māori, kaumatua and Kaikaranga for Hurunui o Rangi Marae – to name just a few!
Congratulations to each winner, and keep an eye on the papers for features about their big hearts!
Below are those identified special mention:
Age Concern Special Mention for Community Service
Masterton: Archdeacon Hariata Tahana
Lovingly known as Aunty Sally, Hariata has worked tirelessly for the community in many ways. These include taking services at Rangimarie Marae, and providing support and guidance to many. On numerous occasions she is there supporting grieving families either with tangi or liaising with Police to enable a smoother transition to get their loved one home. Aunty Sally has been part of many civic openings and dedications and has served on many boards offering support. She is always a strong voice for Maori.
Carterton: Rev Maki Lauvi
A long serving Minister the Rev Lauvi has shared his language with the community, especially our youth. He supports many, lending a sympathetic ear and encouragement. He is an advocate of keeping the Samoan culture alive with language, tradition and faith. He is involved in many Pacific community groups and his kind, gentle, caring nature is an inspiration to all.
South Wairarapa: Colleen and Ken Paddon
Collen and Ken are longstanding community members and supporters of the Martinborough Bowling Club, having been involved with its establishment and taking on many roles over the years. They always work to ensure people are made to feel part of the community and both support social connection through sports and activities. Their involvement has enabled many to find friendship, through using sport as a way to enjoy the company of others.