Walking and Cycling
The South Wairarapa has plenty of places to explore on foot or by bike.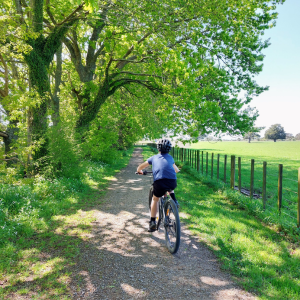 Greytown to Woodside Trail
Out and back on an historic railway line turned into a trail. Carpark is at Cotter Street Greytown. Additional parking at the dog park, or if coming by rail – at Woodside station.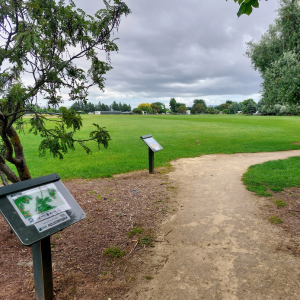 Wairarapa Library Service StoryWalk®
A StoryWalk® is a popular concept overseas which aims to combine physical exercise, nature and a love of reading. Using a series of posts, it tells a story along an established walkway page by page, weaving a narrative for the follower. Access the walk at Considine Park on the corner of SH2 and Princess Street, Martinborough.
The StoryWalk® project was created by Anne Ferguson of Montpelier, VT and developed in collaboration with Kellogg-Hubbard Library. StoryWalk® is a registered service mark owned by Ms. Ferguson.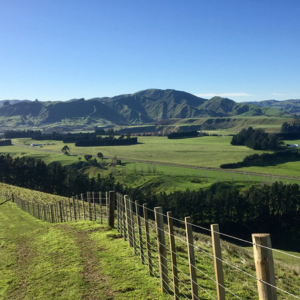 Rapaki Walk
This loop walk across farmland has spectacular views of the
Wairarapa valley and Martinborough vineyards. Near the
highest point, a stile takes walkers to an optional viewpoint
over the scenic Te Muna Valley. Closed during September and October for lambing. No dogs allowed.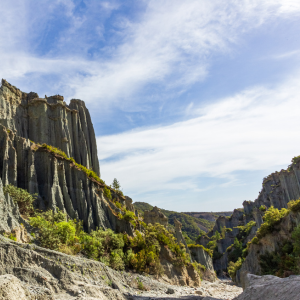 Putangirua Pinnacles
Walk to the spectacular Putangirua Pinnacles or further for excellent views of Palliser Bay and Lake Onoke – the shorter options are suitable for kids.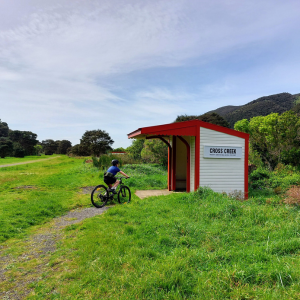 Remutaka Cycle Trail
The Remutaka Cycle Trail has something for everyone! The historic 115km cycle trail connects Wellington to the Wairarapa via farmland, railway tunnels, rugged coastlines, native bush and historic sites.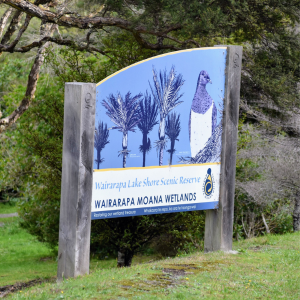 Wairarapa Moana
Covering over 9,000 hectares, Wairarapa Moana has lots to see and do around the wetlands – walking, cycling, camping and birdwatching. There are several walks ranging from about 20 minutes to two hours.
See more the Wairarapa Walks brochure [PDF] and our Parks page for more places to explore.