Featherston
ANZAC Hall (Main Hall), Kiwi Hall and Supper Room
62-64 Bell Street (Corner of Bell and Birdwood Street)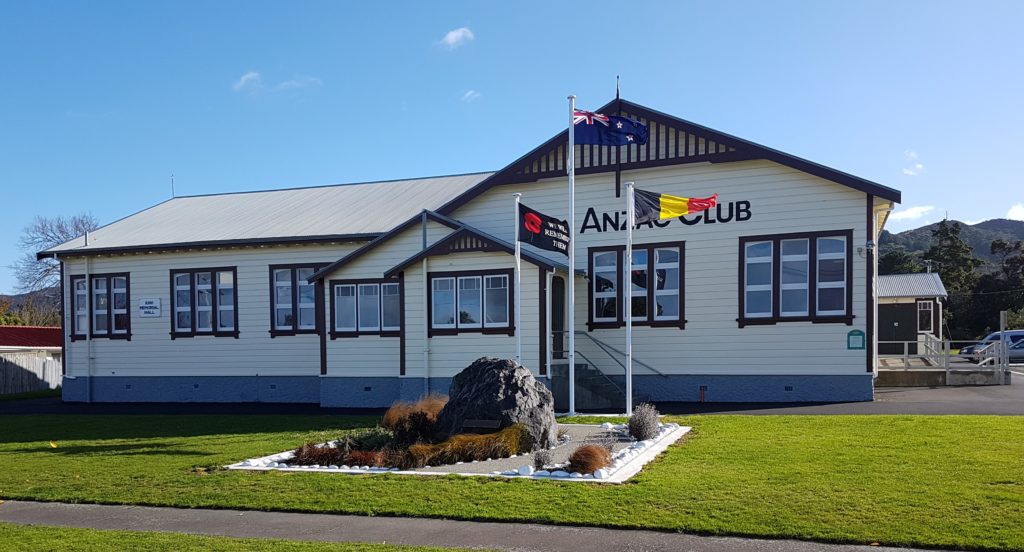 The historically significant ANZAC Hall was first opened in 1916 as a recreation centre for the troops at the nearby Featherston military camp. Although it has undergone some minor structural changes over the years – including the formation of the Kiwi Hall in 1950, in memory of the soldiers killed in WWII – it remains an authentic example of an early civic building.
The variety of spaces available means there is something suitable for most activities and group sizes. All venues include access to kitchen facilities, if required.
ANZAC Hall: 50 – 400 guests
KIWI Hall: 30 -200 guests
SUPPER Room: 20 – 100 guests

Floor plan and dimensions
Terms and Conditions of Hire
Sports Stadium
59 Underhill Rd, Featherston
Terms and Conditions of Hire
What are the fees to hire a venue?
How do I book a venue?
It's easy, please click here and fill in the online enquiry form!
Related documents