About Council – Who we are
Here at Council we are proud to serve and support this fabulous part of New Zealand with its true 'mountains to the sea' experience. South Wairarapa encompasses the three rural towns of Featherston, Greytown and Martinborough, each with their own charm and attributes.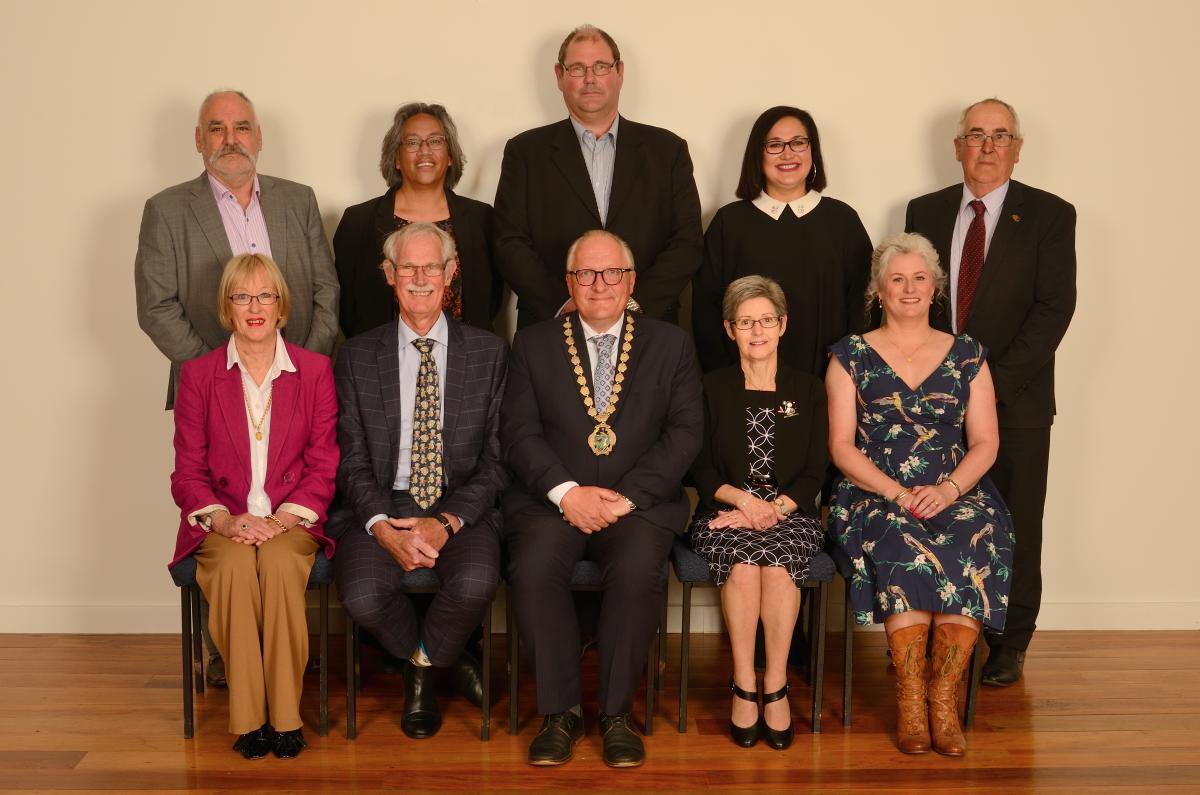 We have a vast area of rural hinterland home to many more small communities, edged by the Rimutaka/Tararua Ranges and cradled by kilometres of rugged coastline. Our vision is to be 'the best little Council in New Zealand' and we are working hard to achieve this.
We believe that a Council should be part of the community it serves and therefore welcome feedback from residents and visitors alike regarding our district and Council services.
The purpose of Council is to enable democratic local decision-making and action by, and on behalf of, communities and to meet the current and future needs of communities for good quality local infrastructure, local public services and performance of regulatory functions in a way that is most cost-effective for households and businesses.
Council membership is comprised of the Mayor and all councillors. The Chair of the Māori Standing Committee may attend and participate in debate but does not have voting rights.
Local Governance Statement
Council Standing Orders
Standing Orders are a set of rules that provide a formal framework for the conduct of local authority meetings. They also outline the Council's agreed principles of behavior within meetings.
All councils are required by the Local Government Act 2002 to adopt a set of standing orders that control the way the council's meetings are conducted. Elected members must abide by the Standing Orders adopted by the Council.
Code of Conduct
All elected members are required to adhere to a code of conduct. Adopting such a code is a requirement of the Local Government Act 2002. Once it is adopted such a code may only be amended by a 75 percent or more vote of the council. Council adopted its Code of Conduct on the 19 October 2016 and the Code is available on the Council website.
Functions, responsibilities and activities
The Council's Long Term Plan (LTP) adopted on 27 June 2018 provides information about the Council's work programme for the next 10 years to 2028 with a focus on the first three years. The work programme has been organised into the following significant activities:
Governance/Leadership/Advocacy
Public Protection
Economic, Cultural and Community Development
Resource Management
Amenities
Land Transport
Water Supply
Solid Waste Management
Wastewater
Storm water Drainage
For each significant activity, there is information on what we do, why we do it and the challenges we face, key pieces of work, how we will pay for them, and how we will measure the effectiveness of what we do.