Water tanks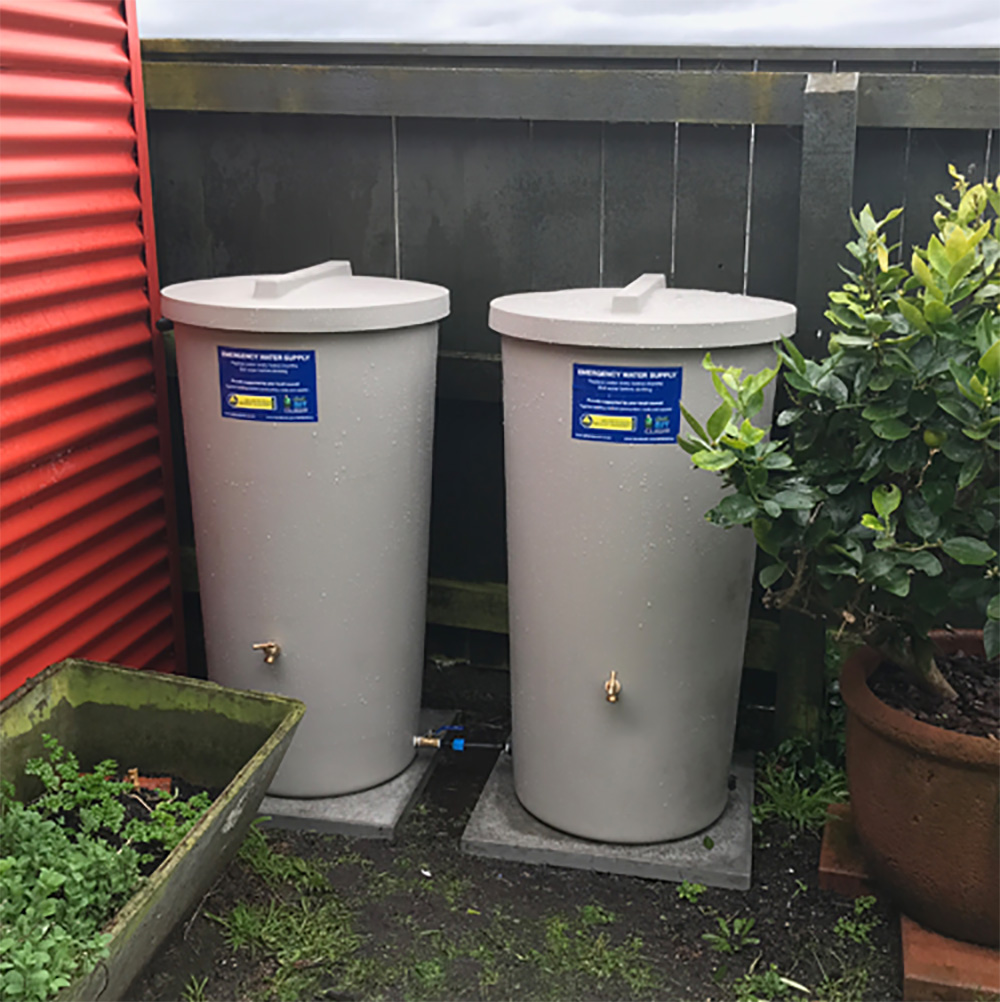 DUE TO HIGH DEMAND, THERE IS A WAITING LIST FOR 200-LITRE TANKS. WE WILL ADVISE WHEN MORE ARE AVAILABLE.
200-litre water tanks suitable for garden watering and emergency water supply are available for sale, at a discounted price, at Council offices in Martinborough (Also available for the same price at Carterton and Masterton Council Offices.)
Cost is $105 per tank.
Measurements: 1100x600mm
Easy installation
Easy transportation
Food grade, UV resistant plastic
All fittings and diverter included
10-year warranty for the tank and 1 year warranty for the diverter kit.
A 200-litre tank should be sufficient for a small to medium-sized garden. If you have a larger block, consider purchasing a larger tank available at various suppliers around the district.
DISCOUNTED WATER TANKS
SWDC has made arrangements with Farmlands Greytown and The Tank Guy Feilding to offer South Wairarapa ratepayers discounted prices on water tanks.
There are a range of sizes and discounts available, depending on property requirements. To receive a discount, simply quote 'SWDC' when ordering.
When choosing the size to purchase, we recommend a 25/30,000 litre tank for larger properties or a 4/5,000 litre tank for smaller properties.
Resource consent would not be required if the water tank was setback in accordance with the District Plan requirements. These setback requirements vary between zones. If you are unsure please email planning@swdc.govt.nz or call with the site address and proposed location. Servicing requirements may be relevant to the building.
If you would like to purchase a tank or discuss details, please call The Tank Guy Feilding on 06 326 8888 or Farmlands Greytown on 06 304 8045.