This impressive Kahikatea tree is suggested for inclusion in the revised register. PHOTO/SWDC
26 August 2019
South Wairarapa District Council is in the final stage of updating the Register of Notable Trees. The register, in the Wairarapa Combined District Plan, is a record of the trees within the South Wairarapa District that are deemed worthy of protection.
The purpose of this plan change is to ensure that the register is up to date and relevant for the district. Updates will account for trees that no longer exist, as well as new expert thinking about what makes a tree notable. The register is being updated for the first time since 2011.
Earlier this year the Council sought public feedback on the plan change through a submissions process. Thirty-eight submissions were received during the first stage, and then two further submissions were received.
SWDC is now reviewing all submissions and a Council subcontractor is conducting field work to determine a notability score for each new tree proposed as a result of the submission process. Trees previously submitted at the beginning of the process have already been scored.
Trees have been assessed using the Standard Tree Evaluation Method (STEM) methodology, developed in New Zealand in 1996 and used by more than 35 councils around the country.
The new notability scores will be considered in a Council report for the hearing, which will occur in mid October. The hearing will be before an independent commissioner who will decide what trees are included on the revised list.
One South Wairarapa tree that is not currently included but is likely to make it onto the revised list is a Kahikatea (Dacrycarpus dacrydiodes). Located in Tauherenikau, the tree is estimated to be anywhere between 600 and 1000 years old, and is part of a remnant forest indicative of the forested plains of Wairarapa prior to human settlement.
This South Wairarapa tree impresses with its 9.7metre circumference and 36-metre height. The tree is on private land, also protected by a QEII covenant.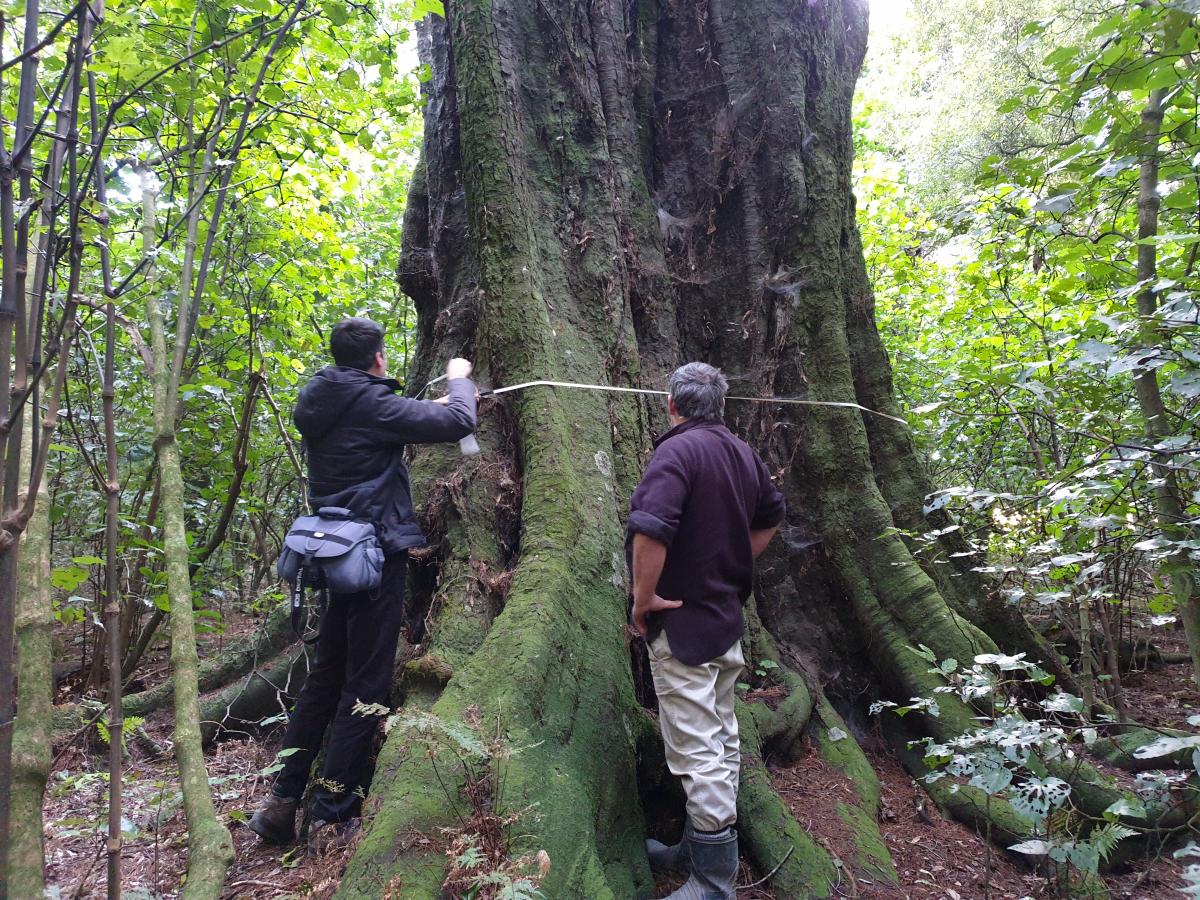 The Kahikatea tree, which is located on a private property in Tauherenikau, being assessed earlier this month. PHOTO/SWDC