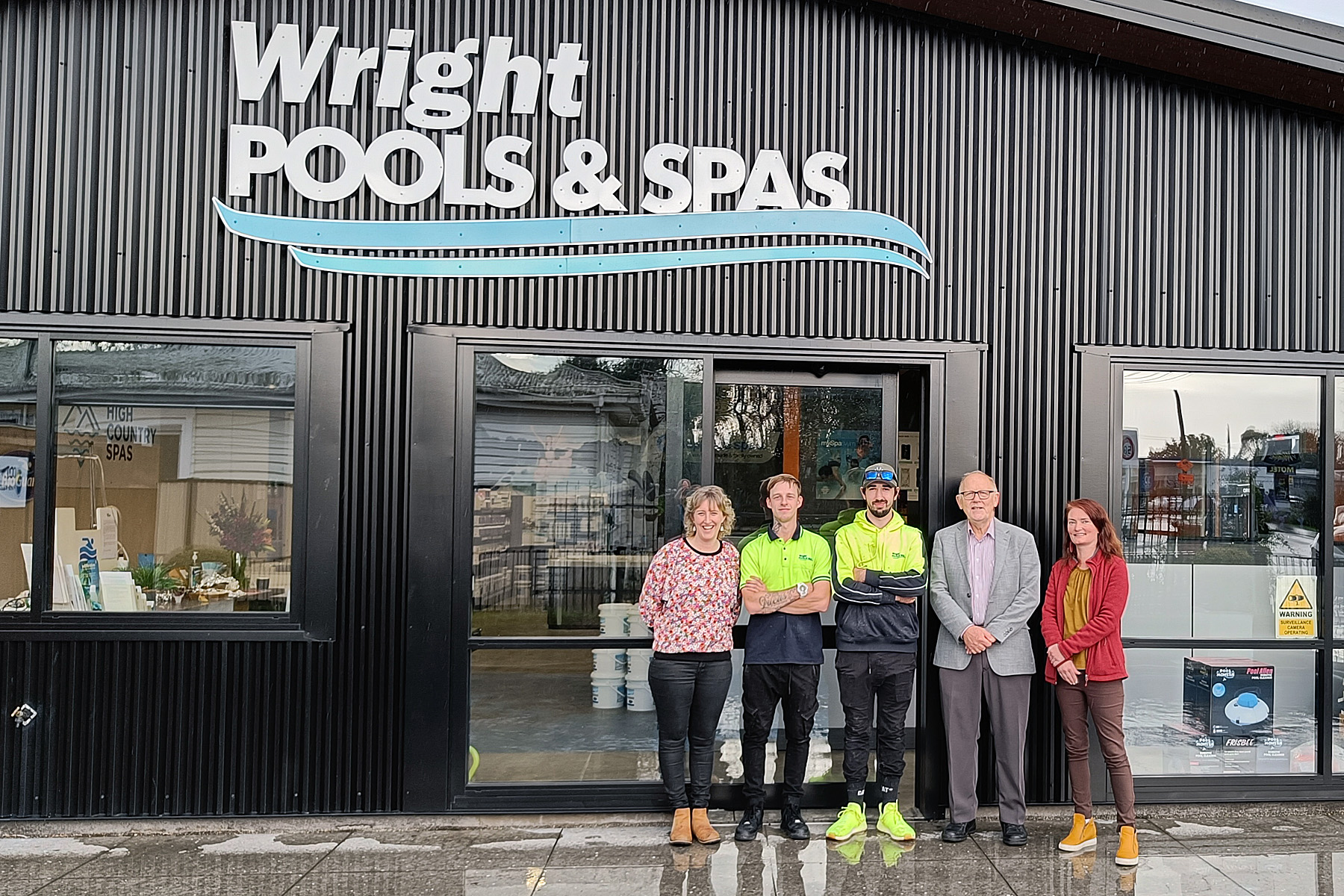 Local employer Wright Pools and Spas is one of the many businesses supporting Mayor's Task Force for Jobs in South Wairarapa (MTFJ).
The business has recruited three staff members through the initiative, which matches would-be workers with willing employers.
Recently MTFJ and the Wairarapa Whanau Trust organised a morning tea shout to thank Wright Pools for their support.
The company's first person hired through the programme, Sidney, had already worked his way up from a trainee swimming pool installer to team manager.
General manager Alistair Reid said the programme had been good at finding people who fitted well, and offered lots of support "should you need it".
"Recruitment has been tight during Covid and with the success of our first experience, we've gone back and looked at more people and been successful.
"We look for enthusiasm and reliability and we can pretty much teach the rest."
MTFJ co-ordinator Amanda Cuff says the programme has had lots of good stories to tell. One young man with a disability had been given his first job opportunity. Others had served during the Census or gained qualifications in traffic management.
"Businesses in the programme are providing a pathway for young people – some of whom have little to no work experience or significant barriers in their life – to find work or learn a trade," she said.
Getting a driver's licence is a big barrier to work, so the programme assists many young people to reach that goal.
If you want to register a job opportunity or find out more about MTFJ's support with job searches and training, please contact Amanda at Amanda.Cuff@swdc.govt.nz