When the sun breaks out from behind the clouds on a dismal day and creates a beautiful sunny window, then we know things will go well. Such was today as nine new citizens pledged their allegiance to King and country.
This was the second citizenship ceremony for the year and as before, it started with a whakatau led by Council's Pou Māori, Leanne Karauna, and Matua Abe Matenga of Kohunui Marae. It was a meaningful and fitting welcome for our soon-to-be citizens of Aotearoa New Zealand from India, Ireland, Germany, and England (United Kingdom).
Held at the Waihinga Centre in Martinborough, the ceremony was presided over by Mayor Martin Connelly. He spoke of the unique opportunity our new citizens have of walking in the footsteps of the first migrant, Kupe, who also left his home and travelled to these shores. Mayor Connelly encouraged everyone to get to know the history of their adopted country, their community, and to participate in events such as the restoration programme for Wairarapa Moana, as well as enjoy the sights and sounds that make up our beautiful district.
The Council's Interim Chief Executive, Paul Gardner, also spoke of how special this moment was for the new citizens, wishing them well in their adopted country that was now home.
Council's Welcoming Communities Advisor, Michaela Lloyd presented each citizen with their citizenship certificate, and a kowhai tree sapling that marks the beginning of their new journey as citizens. The Welcoming Communities programme addresses how accessible and inclusive our communities are for newcomers – namely recent migrants, former refugees, international students and relocating citizens.
The ceremony was also special for the many friends and family members that came to not only witness, but to also give their support and blessings to loved ones as they became citizens. The ceremony was followed by a delectable afternoon tea enjoyed by all.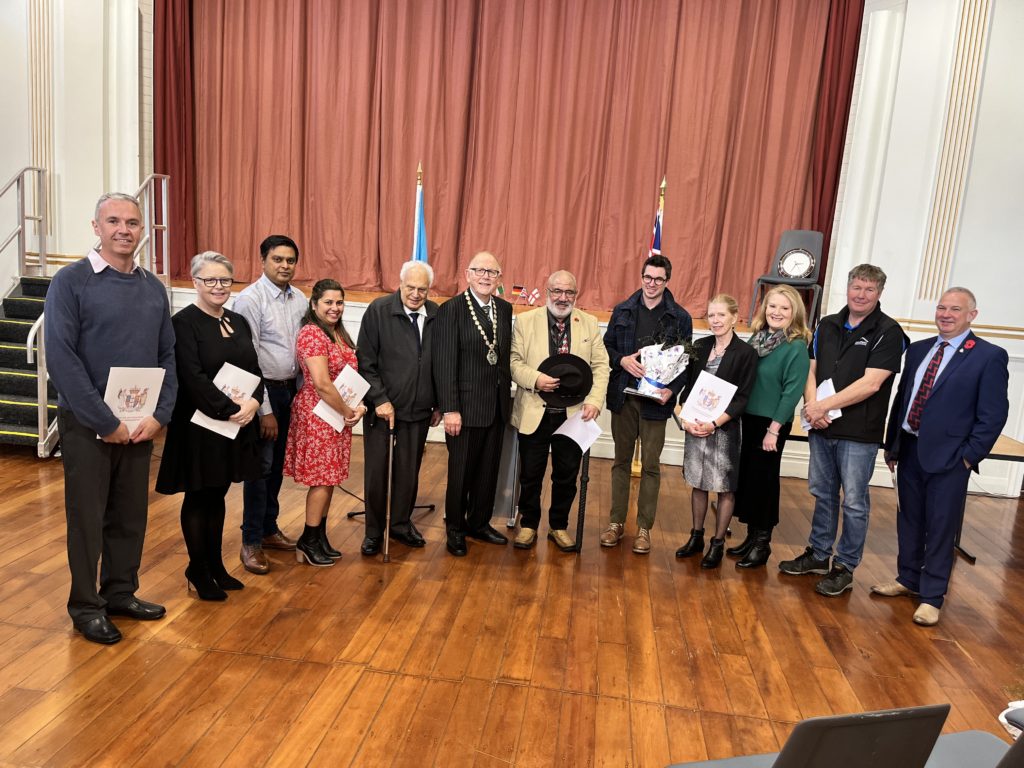 Left to right: Gaven Collyer, Elizabeth Blanchfield, Karthik Soundararajan, Arthi Amaravathisamy, Matua Rangi Nelson, Mayor Martin Connelly, Matua Abe Matenga, Richard Hill, Hildegard Mansell, Helen Sargent, Wayne Terry, Daniel Wilmott.