South Wairarapa District Council is proud to announce a new partnership with Earthcare Environmental for the handling of the coloured public bins across the three towns. This collaboration marks a significant turning point in SWDC's commitment to reducing waste and minimising environmental impact.
Until now, the contents of these bins have been destined to go directly to landfill due to contamination levels and insufficient resources to sort and process the materials. Earthcare Environmental is equipped to sort and send these materials for recycling, reducing the burden on landfills and contributing to a greener more sustainable future.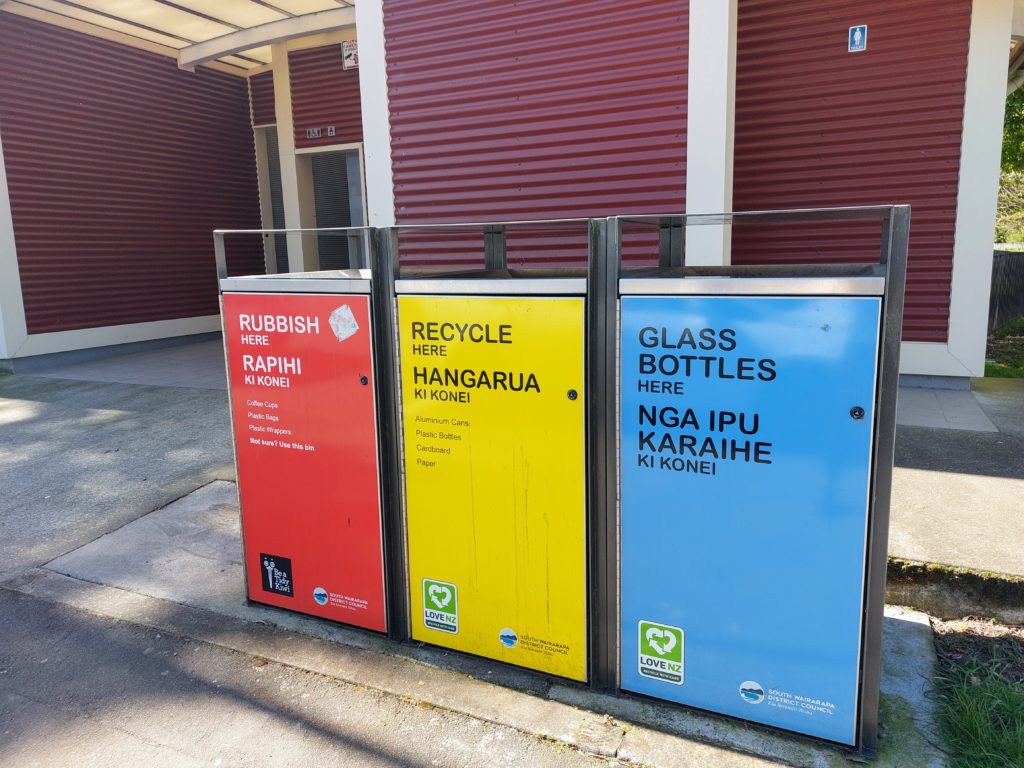 Publics role in sustainable recycling
To ensure this transition to a more eco-friendly recycling process is successful, SWDC seeks the active participation of the public. Key points to keep in mind:
Glass bins – Only glass bottles and jars are permitted in the glass bins. Please do not dispose of glassware, such as glasses and crockery, they have different melting points and could pose risks to our dedicated workers.
Mixed Recycling – The mixed recycling bin is meant for specific items, including plastic bottles, paper, cardboard and plastics labelled 1,2 or 5.Soft plastics, food containers with remnants, or bottles with liquids still inside must not be placed in this bin.
Reducing contamination is crucial for the recycling process to be efficient and sustainable.
Remember the law: No Dumping Allowed
SWDC would like to remind all residents and businesses that the indiscriminate dumping of household or business waste in public rubbish bins is strictly prohibited.
The Council has strategically placed bins to foster a clean and litter free environment for the community, unfortunately the improper use of these bins by businesses results in overflowing containers, hindering their effectiveness in maintaining public areas free of litter. It also comes at a cost to the community for increased collections.
Violating this regulation can result in fines of up to $5000 under the Wairarapa Solid Waste Management and Minimisation Bylaw 2021 and the Litter Act 1979.